At Last! The Flemish Method Part III is Complete!
May 11, 2020
To those of you who have been patiently following along, I would like to announce that I finally finished the next step in the #FlemishMethod: the Second Burnt Umber Layer. To follow protocol, I had to wait until the previous layer was COMPLETELY dry. That took much longer than expected.
The objective of the second burnt umber layer is to add more shadows and details ... which I believe I achieved. In the pictures below, you will see the subtle differences between the two layers.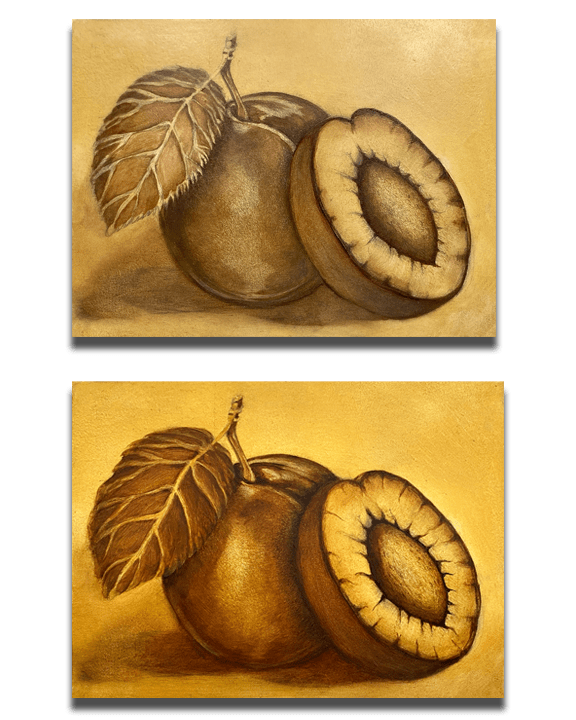 The next step will be the trickiest of all: the Dead Layer - also referred to as #Grisaille. On this layer, the artist must cover all those lovely warm tones with black, white, and shades of grey. I don't want to do it! And, apparently, I'm not alone. Through the centuries, artists have been reluctant to apply this layer. So much so, that in Renaissance Italy, fines were handed out to painters who would not comply. Essentially, they were FORCED to include this layer. So, that being the case, you may ask yourself, "why do it then?" Well ... I will explain more about Grisaille in my next newsletter. And, hopefully, I won't have ruined the painting with this Dead Layer.
Cheers,