Interview with Rosemont Art Advisory / Monaco
Apr 23, 2020
Carolyn A. Beegan's Confinement Experiment

/ Rosemont Art Advisory

23 April 2020
Karolina Blasiak interviewed her for Rosemont Art Advisory monthly newsletter. If you would like more information, please contact her: [email protected]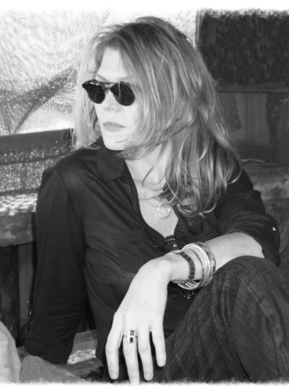 Carolyn Beegan didn't declare herself an artist until 1994 when she gave up a successful career as a systems analyst in the oil industry. After five years of working and showing her oil paintings in Manhattan, she moved to Sag Harbor, New York to live and work full time.
---
The Interview
---

Please share with our readers: how did you start your art journey and when did you start to paint?

I began drawing quite young. To keep me quiet during Mass, my mother would give me a pen and paper from her purse to draw. Otherwise, I would have terrorised the other churchgoers. Little did we know at the time that I suffer from A.D.D. (Attention Deficit Disorder).
Also, my father worked in the printing industry in NY. He would bring home huge amounts of scrap paper for my brother and me. We used the paper to create our own comic books and flip pads.

What inspires you to create your art narrative today? You travel a lot as an and how did your travels illuminate your canvases?

I have never really been able to answer that question with any satisfaction. I can only say that my most successful pieces are "stream of consciousness." While working, thoughts surface from the subconscious and find themselves imbedded in the artwork. At the time I create them, I do not know where the image is coming from. I can only assume that it arises from the sub-conscious. Naturally, the sub-conscious is affected by all we take in on a daily basis. So, in that regard, all that I take in - whether it be from my travels, relationships, or other sources - somehow affects (to greater and lesser degrees) what ends up on the substrate. On the rare occasion when I intentionally try to develop a concept consciously, the work suffers. It can be flat and emotionless. I find it is best to let my subconscious takeover.

What brought you to South Africa?

Over ten years ago, I visited South Africa on holiday. I fell in love with Cape Town instantly and decided to stay. I first bought an apartment in the centre of the city. But, I have since built a house further down the coast with a studio on the top floor. I have much more space than I ever had in NY and an ocean view.

Do you work with the VR technology? And how do you plan to show your works now that majority of galleries remain closed and we cant physically go to a vernissage nor to a museum.

On my website, www.carolynbeegan.com, I offer "Augmented Reality." If someone would like to see how my artwork would look on their own walls, they can bring up my website on their smartphone or tablet, click on the "AR" option at the bottom of page and begin the process. Any artwork can be viewed on any wall.
Otherwise, the gallery I work worth in the Hamptons, Keyes Art, is beginning to host virtual exhibits. I am looking forward to my turn.
Also, I may also try my luck at hosting my own virtual exhibit. I'll keep you posted.

Who is your favorite artist?

I go through stages of being obsessed with different artist's work. My current obsessions are with Grace Hartigan, Robert Rauschenburg, and Henry Darger.
Which museum you would always return to?
Whenever I return to NY, I pay a visit to MoMa (The Museum of Modern Art) to see what is new.

What is the Flemish Method?

The Flemish Method of oil painting was used by master painters of the 16th and 17th centuries such as Peter Paul Rubens and Anthony van Dyck. This method develops a painting from a detailed drawing through seven stages of layering to the completed painting. The Flemish technique is also known as the 7 Step Method. The seven steps are:

1. Imprimatura
2. First umber layer
3. Second umber layer
4. Grayscale layer - also called the "dead layer"
5. First color layer
6. Second color layer
7. Detailing layer
Traditionally, each layer was allowed to dry for a minimum of seven weeks, so it's quite a long process. While in lockdown in South Africa, I happened to come across an article about this technique. Because I have plenty of quiet time, I decided to try this method. So far, I am enjoying the process.
The Flemish Method by Carolyn A. Beegan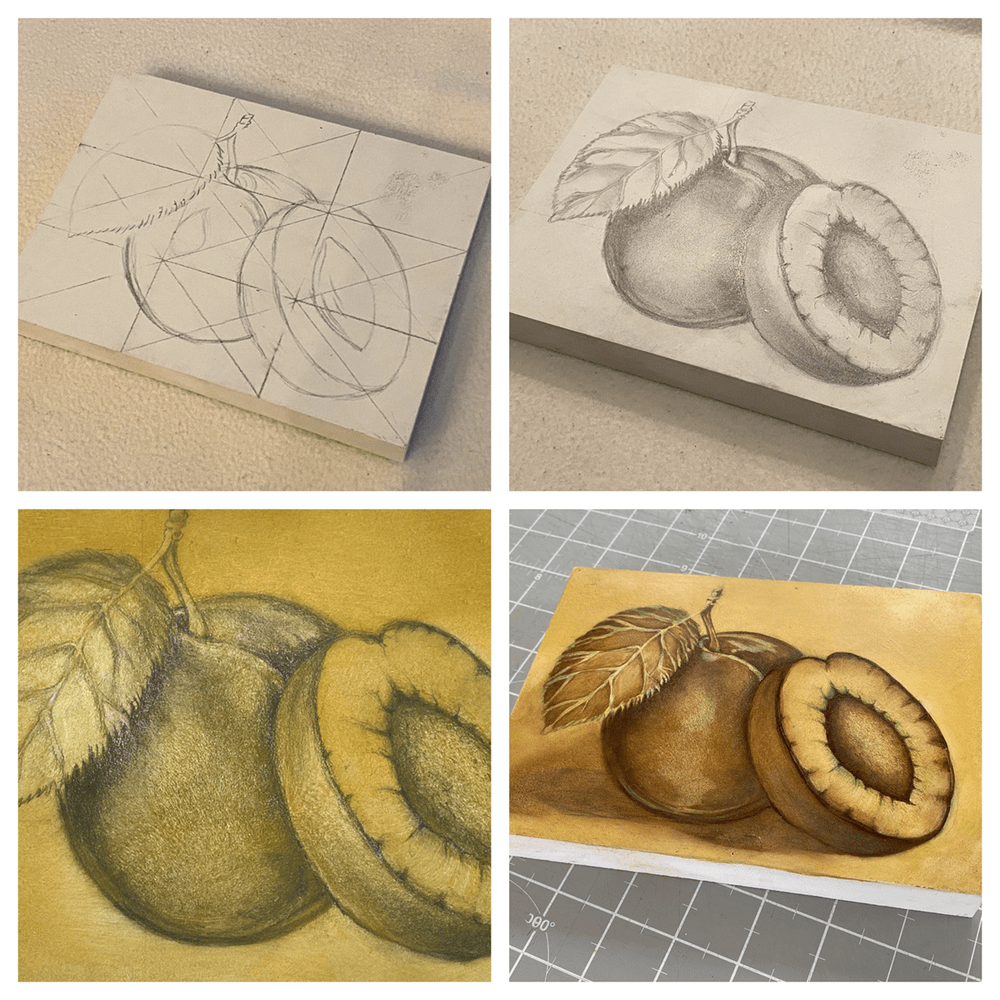 ---

For more information, please contact Karolina Blasiak: [email protected]
---
Who is Carolyn Beegan? A summa cum laude graduate of Manhattan College with a degree in computer science, her first exposure to art was the religious imagery that surrounded her in the sixteen years she spent in parochial schools. Her strict Irish Catholic upbringing is strongly manifested in much of her earlier paintings, including studies of religious iconography, fragments of a Sistine Chapel-like mural, and self-portraits of the artist as the Madonna. Her family ties to Ireland remain strong and she maintains both U.S. and Irish passports.
Although she studied at the Art Students League in Manhattan, Ms Beegan is primarily self-taught. She has traveled much of the globe—alone, with friends, and with rock bands — and currently resides most of the year in Cape Town, South Africa. She is curious, adventuresome and sybaritic, in steadfast pursuit of good food, wine, interesting encounters, and creative inspiration. In her travels she has filled scores of notebooks with sketches and drawings that illuminate her work.
A sense of texture and tactility distinguishes much of her art, as evidenced in many of her oil paintings. Her mixed media work — layers of paint, pencil, charcoal, marker, and computer-generated images (a small irony since she once swore-off the use of computers) are similarly layered and tactile. In the late 1990s she introduced her most controversial paintings called The Body Politic, a Georgia O'Keefe-like series of biomorphic self-portraits of her uterus based on internal photographs of Ms Beegan taken by her surgeon. Her personal philosophy of life is perhaps best embodied by her still life series of farm stand spoils: The paintings spill over the large canvases, literally overflowing with bounty, leaving little negative space.
Her esprit de vivre has inspired songs to be written about her, boats to be named after her, and a waltz dedicated to Lola, her Pug dog. Her work has been shown extensively in galleries in SoHo and Chelsea as well as throughout the East End of Long Island. Her art is in the collections of John Eastman, Larry Gagosian, Don Henley, Billy Joel, Elton John and Ron Perelman.